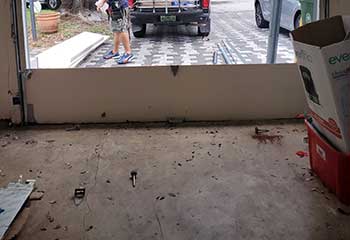 Garage Door Installation
Customer Issue: The existing garage door was full of dents and the paint was coming off it, and the mechanism was in pretty bad shape.
Our Solution: Mr. Richardson's idea was to replace the whole system because even the untrained eye could see that the previous owner didn't care much for maintenance. So, we took down the existing door and the mechanism and installed the model and make of our customer's choice. Once we finished the installation and tested the safety features, we showed Mr. Richardson how everything worked.
Thomas Richardson
- Willernie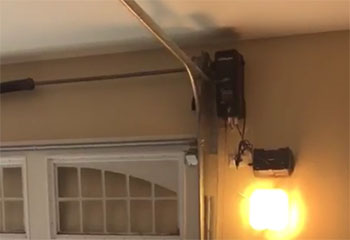 Opener Remote Control Failed
Customer Issue: Even after replacing the batteries, the customer's remote control still wouldn't work to make the door close or open.
Our Solution: The customer's Genie 1305-V opener was disconnected from the system and taken down to be thoroughly inspected, as was the remote control itself. Our professional found that the problem was with the opener, as it had a malfunctioning sensor that wasn't reading the remote's signal. It was repaired, followed by thorough testing being done to assure the problem had been addressed.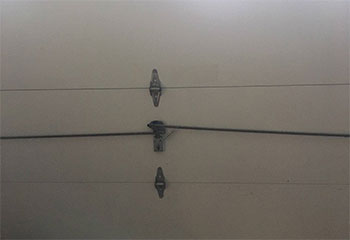 Cable Replacement
Customer Issue: Mr. Gorup noticed that his lift cables were about ready to give out. He called for assistance, and our team set out to help him.
Our Solution: Door locked shut, opener unplugged, and torsion springs released, our technicians carefully unspooled both cables, cleaned and oiled the spools, and then rewound and reconnected the new pair. After the springs and opener were reset, the door past its gauntlet of safety tests.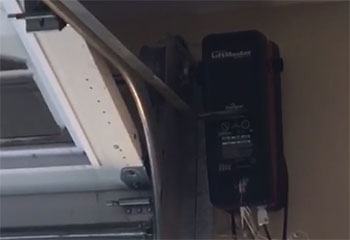 Sensor Alignment
Customer Issue: Misaligned safety sensors.
Our Solution: This customer's garage door kept reversing whenever she tried to close it. Upon inspecting the safety sensors of the opener, we immediately noticed they were out of alignment. After repositioning them, we tested the door again and it had no problem closing normally.
Kendra Yu
- White Bear Lake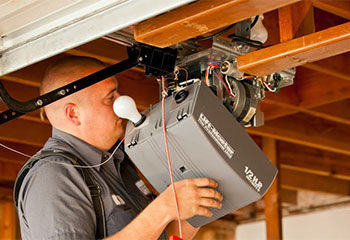 Opener Repair
Customer Issue: Opener won't open the door.
Our Solution: We checked the opener's chain drive to make sure it was properly lubricated and intact. Then we opened the housing unit and discovered that the motor gear broke. We replaced it with a new unit and made sure the door could open once again.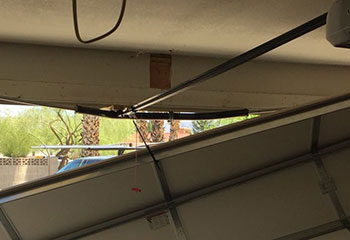 Spring Replacement
Customer Issue: Broken torsion spring.
Our Solution: We began by making sure the lift cables weren't frayed and that the panels weren't damaged by the unexpected slam. Then we removed the damaged component and installed a new oil tempered torsion spring in its place.
David Agasi
- White Bear Lake