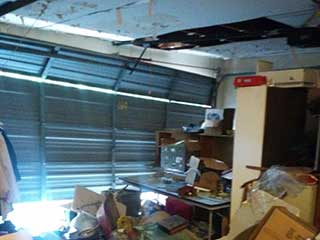 When it comes to garage door repair services, we are the right people to call. Our company values our customers and strives to address all their needs, no matter how simple or complicated they may be. We believe that making our customers happy is the key ingredient in succeeding in this kind of business.
Service You Can Trust
We pride ourselves on being the most reliable as well as the most trusted garage door service provider in town. All our experts are highly skilled and knowledgeable in handling all issues associated with these complex systems and their different parts. If your door gets off track or reverses each time you try to close, our team can quickly find the reason and apply the right solution for it. From opener repair to track and roller replacement, there's no task we can't perform.
Professional Experience Is Required
We also repair broken springs and cables, which can be incredibly dangerous, and definitely not handled by amateur DIY repairmen. The tension these components are under makes them liable to snap, which can seriously injure anyone standing nearby when that happens. Because they are dangerous, their repair or replacement should only be performed by professional technicians, to ensure everything is done properly and safely.
The Guiding System
Replacing and repairing garage door rollers is another task that should only be carried out by experts. These components help the panels move along the tracks in a safe and steady fashion, and therefore when they wear out or break, they can cause the door to get stuck. If the tracks become bent or rusty, they may prevent the rollers from moving, and may even cause the door to get off track. This type of scenario can be extremely dangerous, and realigning the door back into place will require professional knowledge and expert skill.
Every Service You Need
Whatever the case may be, whether you need panel replacement or even to have a completely new opener installed, you can count on our team at Garage Door Repair White Bear Lake to provide you with the assistance you need.
We also offer:
Part Replacement & Lubrication
Opener Sensor Replacement
Garage Door Cable Replacement
New Garage Door Installation